Wordvice Jobs
Join our elite team of editing and proofreading professionals.
Job Opportunities at Wordvice
Interested in working with a team of world-class research experts? Want to contribute to a growing international publications industry? Join the expert editors and proofreaders at Wordvice and start making your mark today.
Why Work for Wordvice?
We believe our clients' successes are our own, and we understand how much this success depends on the crucial work of proofreaders and editors during the drafting, revision, submission, and publication process. Our company's mission is to help researchers, scholars, students, and professionals craft clear and compelling stories through good writing.
With all the professional editing firms out there, why would an editor choose to work with Wordvice? Here are just a few of the advantages of working as a member of our freelance editing team.
Join

a growing global company operating on the frontier of research.

Wordvice is one of the fastest-growing academic editing firms in the world—still small enough to retain an intimate connection with our team members, but developed enough to make a sizeable impact on research currently being published in international scientific and medical journals. Wordvice has helped thousands of authors submit to and get published in some of the top journals in a variety of academic and research fields. We aim to expand and increase our impact by hiring outstanding employees who can grow with us into the future.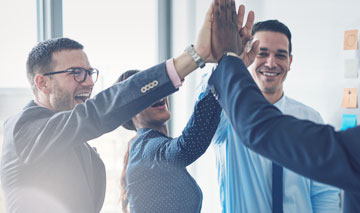 Transform

the potential of editing alongside a friendly, dedicated team.

Whether you are an editor or translator working on manuscripts destined for publication in prestigious journals, a PhD. thesis, or a graduate dissertation; a content creator providing helpful resources for admissions documents, research writing, and the journal submissions process; or a marketing coordinator helping expand our editing services worldwide, working for Wordvice lets you contribute to an intelligent and industrious team of professionals dedicated to ensuring premium editing, proofreading, and translation services to our clients. Our internal staff members are also here to assist you with any questions or issues you might have.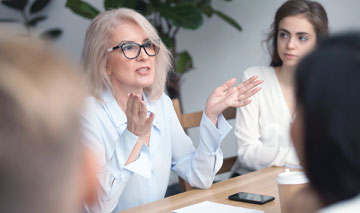 Impact

academic destinies and contribute to professional success.

Editing or translating a document means more than just revising for grammar and improving readability—it means literally helping to shape the course of an author's academic and professional career. Through superior revisions and constructive comments, editors and translators can help authors publish a research manuscript, gain admission into the college or university of their choice, or write a cover letter for an important job position. The satisfaction of having personally contributed to someone's success is a compelling reason in itself to consider editing or translating professionally.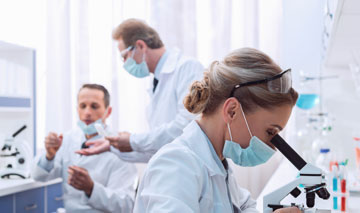 Collaborate

with renowned scientific and medical researchers.

One of the most exciting reasons to work for Wordvice is the opportunity to revise and translate research papers that will ultimately be published in prestigious journals. We contract with many first-tier universities that employ top researchers and academics, which means many of the papers you revise will be published in high-impact journals that in turn will shape the course of science and medicine. Many of our editors are researchers and scholars themselves, and getting a firsthand look at cutting-edge studies is one reason researchers love to edit with us.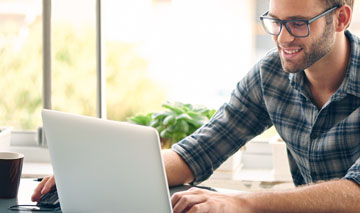 Enjoy

freedom and convenience with an efficient order-processing system.

Market research indicates that convenience is important to both customer and worker when it comes to processing orders. Our proprietary Order Manager makes use of logistics technology to ensure smooth processing of editing and translation orders on both ends—a feat that most other editing firms can't claim. A user-friendly interface gives freelancers working from anywhere in the world direct contact with clients during the revision process, cutting out the middle-man and ensuring clearer communication and a quicker response when questions arise.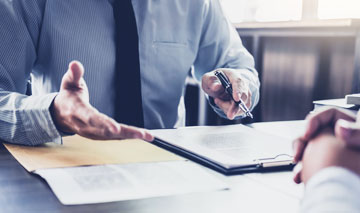 Advance

through experience, feedback, and skill-building tools.

We realize that not all candidates will have years of editing or translation experience under their belt; and even professionals with decades in the field always have room to improve. At Wordvice, we strive to provide freelancers the tools and resources to build on their skills and realize their full potential. Working with a variety of documents tailored to your area of expertise provides invaluable experience you can apply to edits in the future—after your first few revised documents. Client reviews and periodic constructive feedback from our managing editors and project managers provide additional perspectives to recognize freelancers for their strengths and help them identify areas in which there might be room for improvement.
---
Wordvice is always looking for capable and qualified freelance editors. Our expert editors live and work all over the world and enjoy the freedom and flexibility that comes with remote work. We accept only editors with extensive experience and an advanced degree (preferably a master's, doctorate, or equivalent degree) and a willingness to learn and apply our time- and client-tested approach to revision and feedback. To apply and take our sample editor test, please visit
https://wordvice.com/career/
. Click on "Freelance Editor" or the relevant position to which you are applying and follow the application instructions.
We are always looking for talented freelance Korean-English/Chinese-English/Japanese-English translators. Our expert translators live and work all over the world and enjoy the freedom and flexibility that comes with remote work. Please visit
https://wordvice.com/career/
and click "Freelance Translator" to apply for our freelance translator position.