Admissions
Editing Services
Our experienced admissions editors proofread your essay and clarify your writing, highlighting your strengths and helping you get admitted into the school of your choice.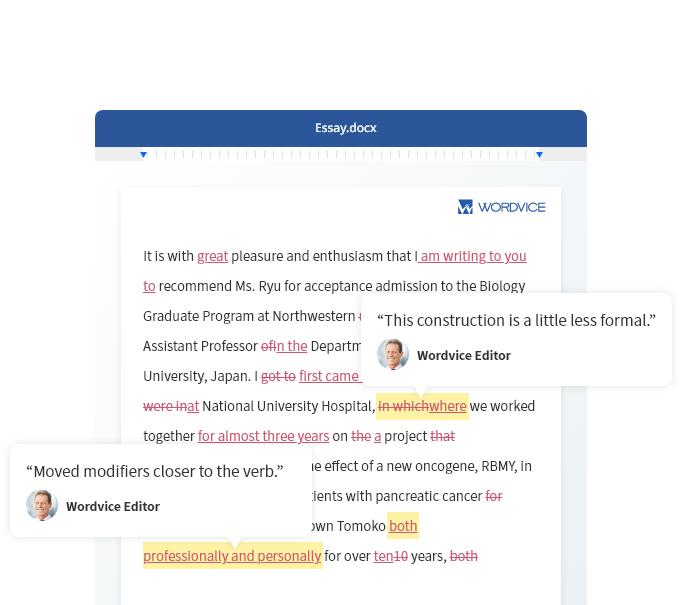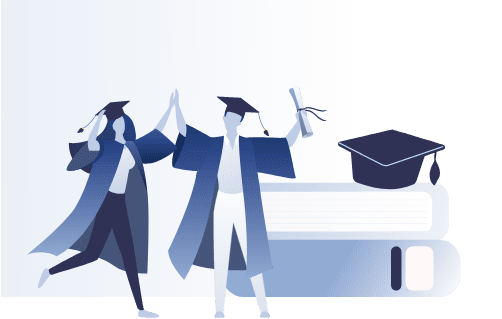 What is Admissions Editing?
Admissions editing proofreads your essay for grammar, spelling, and punctuation, but also improves its impact by revising it for clarity, natural language, and tone. Our editors provide substantive comments that will help you strengthen your writing in future essays.
Admissions editing improves essays, CVs, and cover letters by:
Proofreading for grammar, spelling, and punctuation
Clarifying your writing and ensuring native expressions and a natural tone
Making your story more compelling and highlighting your strengths
Providing you with constructive comments to strengthen your writing
Preparing your admissions documents for submission
Calculate Your Price
Choose your editing service type.

Enter your document's word count.

To calculate the total word count in an MS Word document, select [Word Count] in the [Review] menu.

To calculate the word count of a specific selection of the document, highlight the text and then click [Word Count].
Wordvice Admissions Editing Services Texts
Our Admissions Editing Services Features
Standard Admissions

Editing Services

Premium Admissions

Editing Services
Standard Admissions
Premium Admissions
English Proofreading
Content & Style Editing
Enhanced Vocabulary Terms
US/UK English Language Type
Direct Messaging with Editor

(up to 3 messages)

(unlimited)

Word Count Reduction

(up to 10%)

(up to 20%)

Content & Structure Checklist
Clarity & Consistency Checklist
Editor Review Letter
Unlimited Re-editing

(30% discount on re-editing)

(14 days)

Guaranteed Confidentiality

All Wordvice staff and admissions editors have signed NDAs to protect the privacy of your work.
Premium Admissions Editing for Application Essays
Premium Admissions Editing provides extensive editor feedback that goes beyond style and flow and focuses on content, organization, and adherence to the essay prompt. You will receive a Review Letter and Essay Checklist from your editor detailing the strong points in your essay and specific areas that need improvement. Receive free re-editing within 14 days if you need to make additional changes to your essay after editing.
Thorough editing for style and content

Review Letter and Editing Checklist

14-day free re-editing period

Unlimited editor messaging
Sample Admissions Essay Checklist & Review Letter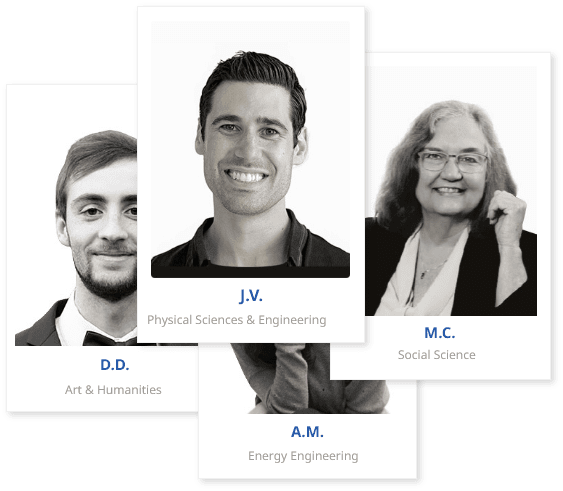 Who Are Our Admissions Editors?
Wordvice editors
are highly qualified and have years of experience editing and proofreading admissions documents for college and university. They are native English speakers with advanced degrees, and most have attended top universities in English-speaking countries, so they understand the importance of strong admissions writing.
Admissions Editing Services Process
Get an Instant Quote

Upload your application documents and enter your word count to get an editing price quote.

Upload Your Admissions Document

Include details about your essay or other document, including the delivery time you require, your preferred English style, and your essay prompt. We will assign your document to an editor with the expertise you need.

Receive Your Edited Document

We guarantee that you can download your edited document within the requested delivery time.
Students Love Our Admissions Editing Services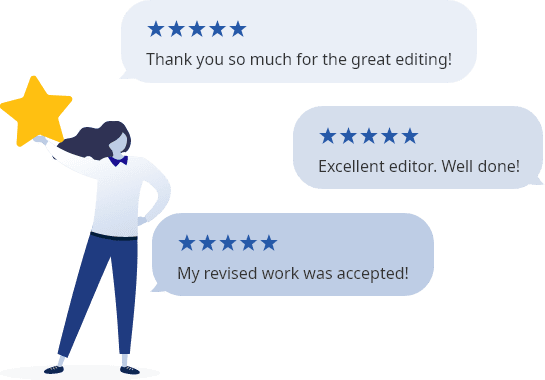 Eishiro Koshi

2023-01-18

I offered to review my essay three times, and his review was very precise and helpful. I would definitely recommend his review.

Eishiro Koshi

2023-01-12

Barrett put in so much effort and pointed out the error in my essay. He is very supportive and is straight to the point. I recommend Barrett.

Pankaj Gaba

2023-01-07

As always, excellent work done!

Allen Lu

2023-01-02

Sincere thanks to Samuel T for the valuable advice and excellent editing. Your edit and comments show your attention to detail and consider using effective phrases or words to convey messages.

Amber Jackson

2022-12-31

Great edit of my personal statement! Thank you!

Rika Nakano

2022-12-28

I am working at Emory as an instructor. I used wordvoice to get editing for my statement of purpose. I like Dr. Jana's editing because Dr. Jana carefully checks my sentences and suggests the better word choices without changing the meanings.

Allen Lu

2022-12-24

Thank you so much for your valuable comments and advice. Your detail attention to my tones and word use have made my essay much more effective.

Amber Jackson

2022-12-23

Great job with my admissions paper feedback!

Irma Vuckovic

2022-12-19

Very happy with Priscilla's editing, suggestions when it comes to improving the sentence flow and style, and her helpful comments throughout. Thank you!

Irma Vuckovic

2022-12-19

Emily has edited several documents for me and I couldn't be happier with the result. Not only does she offer multiple suggestions as to the sentence structure, grammar, and style, but also the explanation and reasoning behind each. I certainly learned a lot.
Admissions Editing Services FAQ
All of our admissions editors are native English speakers with advanced degrees (PhDs and Master's degrees) and many years of experience editing admissions essays and other application documents. Once an application is uploaded, our automated Order Manager system selects the most suitable editors for your document, and our customer service team will choose the right editor for your application from this list. Once the documents have been edited, our Quality Assurance Team will conduct a final review. You can also communicate directly with your editor throughout the process. Don't forget to give your
professional editor
a review score and add comments about your satisfaction with our service!
Our editing services are provided on per-word rates that are based on word count, service level (e.g., Standard, Premium, or Two-Editor), and required delivery time. To view our
essay editing prices
, enter your word count into our pricing calculator and receive an instant quote and delivery deadline.
Our
CV editing services
and
resume editing services
are part of our Admissions Editing Services. These services can be applied to all kinds of application documents, from graduate school academic CVs to resumes for work positions. Please indicate the specific service type you require when submitting academic and professional CVs and other admissions documents using our Admissions Editing service. Include any instructions to the editor about how you would like them to revise your work. A brief explanation of the purpose of the document can help them edit your document to maximize its impact. (For example, "This resume is intended for applying to staff positions at medical institutions.")