Wordvice's Editing & Proofreading Prices

Instantly calculate the editing and proofreading service cost for your research paper, thesis, essay, or other document. Wordvice's editing and proofreading prices are based on editing service type, word count, turnaround time, and selection of additional services.
Calculate Your Price
Choose your editing service type.

Enter your document's word count.

To calculate the total word count in an MS Word document, select [Word Count] in the [Review] menu.

To calculate the word count of a specific selection of the document, highlight the text and then click [Word Count].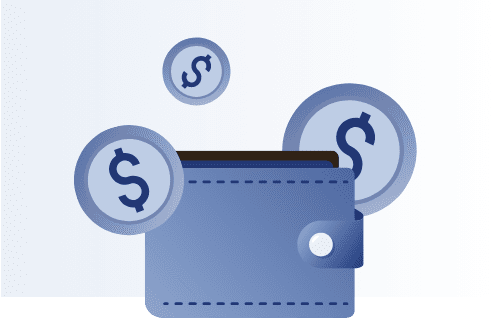 Buy Wordvice Points and Save on Proofreading & Editing
Using Wordvice Points makes checkout faster and can even save you money on future editing orders.
Purchase Wordvice Points in advance (or just before checkout) and save on editing purchases.
Points spend like cash and allow you to pay for editing orders without using an additional payment method.
Buy a Points package and receive up to 10% in additional Points.
Learn more about the Wordvice Points process.
Clients Love Our Editing Services!
Wordvice editors have a 4.9/5 client review rating from thousands of happy customers. Join the ranks of students, researchers, and professionals who have used Wordvice to achieve success.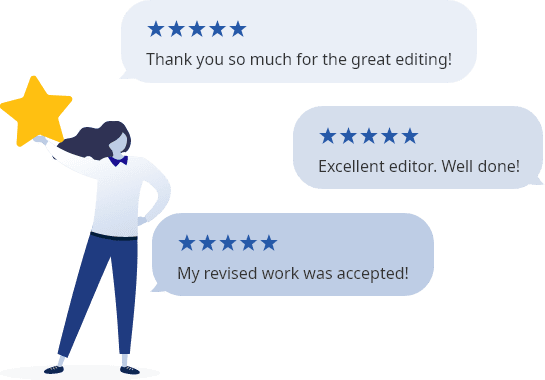 Wordvice Editing Services Reviews
679 Reviews
Allen Lu

2022-11-28

Thank you again for your awesome edit

Allen Lu

2022-11-28

Fantastic editing. Joel has the expertise and industry professional knowledge. Thank you so much

Kaniya Fraley

2022-11-24

Maria did an excellent job, her commentary really helped!

Allen Lu

2022-11-22

Hi Tim, Thank you very much. I am absolutely amazed at how you are able to efficiently cut words and make my essay more effective. I will watch not to overwrite next time.

Michael So

2022-11-21

She is an extraordinary editor.

Michael Ren

2022-11-18

I really appreciate the revision I received. Highly recommend Annabel. Thank you!

Michael Ren

2022-11-18

Extensive feedback and attentive revising. Good work.

Michael Ren

2022-11-18

Attentive and careful revising. Wonderful.

Leecy Davis

2022-11-08

Fantastic Editor! My SOP sounds amazing. Great edits, appreciate the comments left on the document, and when requested a second look through read through my message and did as I asked.

Hadley Steele

2022-10-31

We used Wordvice when our eldest daughter had completed her essays and was ready for a fresh, objective set of eyes. The editors were amazing then, and equally amazing this time for our youngest daughter. They do an incredible job of offering appropriate edits without changing the voice and overall tone of the essay. She is so thankful and learned a lot in this process as well!

Loay Youssef

2022-10-31

Completely satisfied with the editor's high-quality work. Delivery was on time and the editor fixed my writing and did exactly what I was expecting.

Duc Nguyen

2022-10-31

Great editor, highly recommend

Jeffrey Zhou

2022-10-31

Priscilla edited my essay professionally and left constructive comments. I appreciate her work.

Vishu Gupta

2022-10-30

Fast and great quality.

salharthi2244@gmail.com Alharthi

2022-10-30

Excellent writer, very knowledgeable and takes good care of the task. Delivered more than expected and early!

Yijun Pan

2022-10-29

Very impressed with Tim's editing to make the essay next level. I am an international student, the American way of writing is the area that Tim helped me the most.

Yifan Tong

2022-10-29

Very helpful and concise, gave very clear advice on word choice, grammar, and flow. Would recommend.

Yashvi Srivastava

2022-10-29

Edits were delivered on time with good suggestion for grammar improvements and conciseness. Thank you.

Joseph Okpanachi

2022-10-28

This is one of the best editing work I have seen. It is professional and thorough!

David Hason

2022-10-27

Robert knows what he is doing, he did a fantastic job.

Christina Ehrlich

2022-10-27

Great review and editing of my college essay. Added the necessary comments to make my essay pop to admissions.

John Zhang

2022-10-24

Cheryl and Joel's revisions were amazing - possibly even life changing if I am accepted into my dream colleges. It was clear that they closely read and understood what I was trying to write.

Jasmine Leung

2022-10-23

She gave incredible feedback, thank you so much for the kind words!

Maggie Le

2022-10-22

John was really thorough in all of his feedback! The clarity of my essay was far better after and I will be working with him again. A+!

SO IKEYA

2022-10-17

She understood my idea correctly and gave me accurate advice. Also, her comments are detailed. So, I could understand why the sentence is corrected.

Allen Lu

2022-10-17

Thank you so much for you editing my essay. It was not easy to reduce that much word counts still keep everything sounded effective.

Jason Folb

2022-10-16

Joel did a great job, exceeded my expectations. He reviewed a college application essay and provided thorough feedback, not only on spelling and grammar, but also fluidity and clarity.

Alisa Reiner

2022-10-15

Priscilla did an amazing job helping me to structure my thoughts better and achieve a crisp and persuasive style!

Allen Lu

2022-10-14

Thank you so much for helping me to edit my essay. it was a mediocre one and you turn into an excellent one.

Julia Yount

2022-10-14

Thank you for all the kind words, and great feedback!
Wordvice Editing & Proofreading Prices
Our editing and proofreading costs are calculated based on your document's word count and the turnaround time you choose. Enter your document details into the price calculator at the top of the page to get an accurate quote based on your specific order details.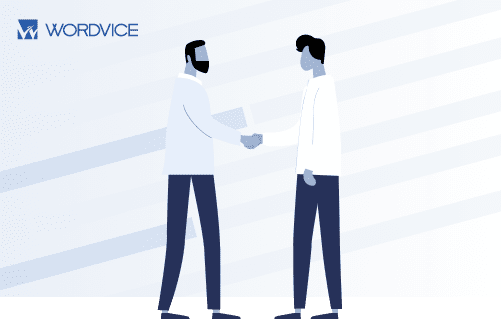 Proofreading Price Discounts for Partners
Get discounts on professional editing and proofreading prices for bulk or repeated purchases.
Discounted partner pricing on all Wordvice services.
Dedicated account manager to assist with editing orders and processing.
Perfect for academic institutions, essay consulting firms, and other clients who need consistent language editing for documents.
Learn more about Wordvice partner discounts.
Editing & Proofreading Prices FAQ