Wordvice's Editing & Proofreading Prices

Instantly calculate the editing and proofreading service cost for your research paper, thesis, essay, or other document. Wordvice's editing and proofreading prices are based on editing service type, word count, turnaround time, and selection of additional services.
Calculate Your Price
Choose your editing service type.

Enter your document's word count.

To calculate the total word count in an MS Word document, select [Word Count] in the [Review] menu.

To calculate the word count of a specific selection of the document, highlight the text and then click [Word Count].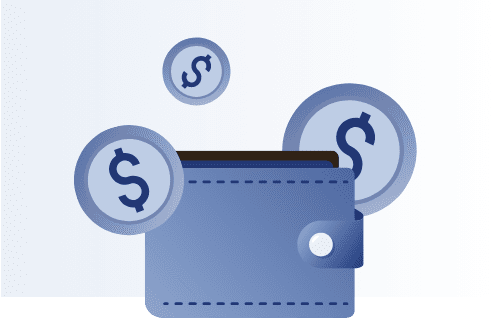 Buy Wordvice Points and Save on Proofreading & Editing
Using Wordvice Points makes checkout faster and can even save you money on future editing orders.
Purchase Wordvice Points in advance (or just before checkout) and save on editing purchases.
Points spend like cash and allow you to pay for editing orders without using an additional payment method.
Buy a Points package and receive up to 10% in additional Points.
Learn more about the Wordvice Points process.
Clients Love Our Editing Services!
Wordvice editors have a 4.9/5 client review rating from thousands of happy customers. Join the ranks of students, researchers, and professionals who have used Wordvice to achieve success.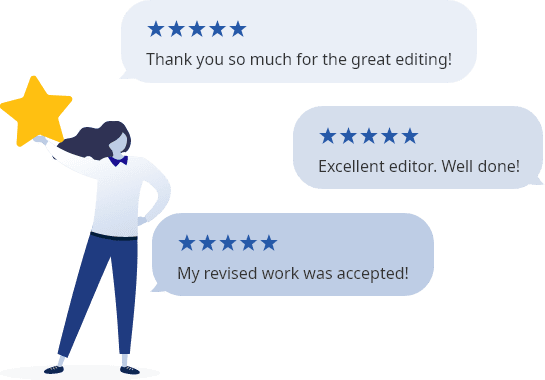 Wordvice Editing Services Reviews
616 Reviews
McKenzie Shoaf

2022-08-07

She was very informing and explained everything she suggested. She was amazing and will use her in the future.

Atsuhiro Hibi

2022-08-04

Charitarth's review, comments and feedback were all polite, accurate and helpful to me

Eunhee Park

2022-07-31

She is so meticulous in word choice and explains differences in word usage. Also, she carefully reads my article and helps to strengthen logic too.

Ye-seul Kim

2022-07-23

Greg was an honest, helpful editor who sharped the writing and the story flow. He even caught aspects of my writing that I didn't even notice, and I was able to strengthen my manuscript.

Ye-seul Kim

2022-07-18

Tessa was helpful in editing flow and grammar. I would have appreciated it more if she gave me feedback on how to improve scenes and the story.

Qin Ma

2022-07-18

The revision is perfect!

Ashley Garay

2022-07-12

Emily is awesome! Very thoughtful suggestions! I highly recommend her services.

Eunhee Park

2022-07-05

She always gives excellent edits and good suggestions for word choices. I am so satisfied with her eidts.

Poowin Bunyavejchewin

2022-07-01

Thank you very much. The edited manuscript looks much better. Poowin

Yuriy Bystro

2022-06-30

The editor did an excellent job. She understood all my intentions and put them in an elegant form in her correction suggestions. She also included rationale for most of the corrections. I can fully recommend her for your further services and would like to have orders with her in my future orders. Best regards, Yuriy Bystro

Ye-seul Kim

2022-06-27

My editor suggested constructive points in editing my document. He was helpful in finding my intended meaning and assisted me in making better changes.

Qianfei Shu

2022-06-25

I'd like to recommend this editor to all of you. Very good !

E G

2022-06-18

Very good review!

Abdelrahman Farghali

2022-06-14

Amy has helped me in improving my essay and covering the points I am missing.

Soryong Chae

2022-06-09

Excellent editing service

Eva M Pérez Merino

2022-06-06

The service was excellent and my paper was published.

Jillian Florez-Bhandari

2022-06-04

Very good editing

Zih-Hong Lin

2022-05-31

The editor is very professional and helpful. The editor provides a lot of valuable recommendation.

Zahraa Hmood

2022-05-31

Provided helpful feedback on my essay

Lam

2022-05-25

Nicely done. The editor has provided some constructive suggestions to ensure better flow and cohersion.

Vinh Nguyen Dinh

2022-05-24

Very good service

Meshal Alotaibe

2022-05-21

Beyond expectations! As non-native speaker, What I got is was great editing, It made my piece of writing clearer and less wordy. I'm very happy of the service.

Jialing Jiang

2022-05-13

great editing, thanks very much

Jialing Jiang

2022-05-13

really great editing services! appreciate the help

Norbert wupona

2022-05-13

I really appreciated your review. I will consider choosing you if possible for my future reviews. Thank you.

Wooyong Kim

2022-05-06

Very nice.

LaToya Parker

2022-05-03

Great editing, every time I've used this service!!

LaToya Parker

2022-05-03

Not only great editing but also helpful feedback for future writing

Martino Desir

2022-04-29

Excellent work. Thanks for help me out. appreciated it

Sungwoo Bae

2022-04-23

generally good and give some good suggestions.
Wordvice Editing & Proofreading Prices
Our editing and proofreading costs are calculated based on your document's word count and the turnaround time you choose. Enter your document details into the price calculator at the top of the page to get an accurate quote based on your specific order details.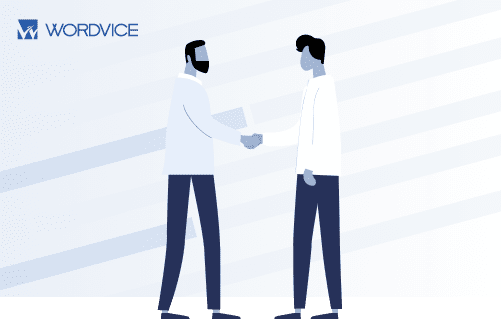 Proofreading Price Discounts for Partners
Get discounts on professional editing and proofreading prices for bulk or repeated purchases.
Discounted partner pricing on all Wordvice services.
Dedicated account manager to assist with editing orders and processing.
Perfect for academic institutions, essay consulting firms, and other clients who need consistent language editing for documents.
Learn more about Wordvice partner discounts.
Editing & Proofreading Prices FAQ