Wordvice's Editing & Proofreading Prices

Instantly calculate the editing and proofreading service cost for your research paper, thesis, essay, or other document. Wordvice's editing and proofreading prices are based on editing service type, word count, turnaround time, and selection of additional services.
Calculate Your Price
Choose your editing service type.

Enter your document's word count.

To calculate the total word count in an MS Word document, select [Word Count] in the [Review] menu.

To calculate the word count of a specific selection of the document, highlight the text and then click [Word Count].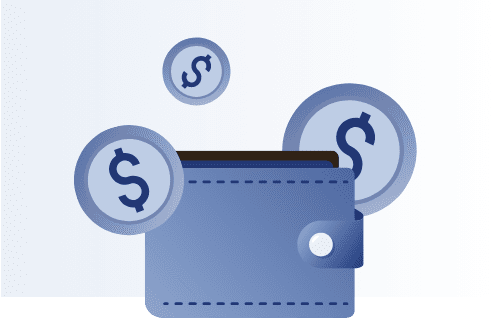 Buy Wordvice Points and Save on Proofreading & Editing
Using Wordvice Points makes checkout faster and can even save you money on future editing orders.
Purchase Wordvice Points in advance (or just before checkout) and save on editing purchases.
Points spend like cash and allow you to pay for editing orders without using an additional payment method.
Buy a Points package and receive up to 10% in additional Points.
Learn more about the Wordvice Points process.
Clients Love Our Editing Services!
Wordvice editors have a 4.9/5 client review rating from thousands of happy customers. Join the ranks of students, researchers, and professionals who have used Wordvice to achieve success.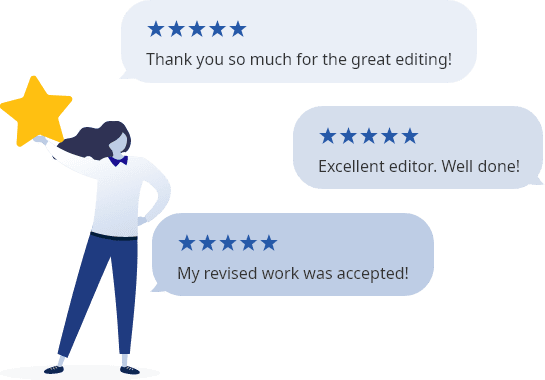 Wordvice Editing Services Reviews
725 Reviews
Sanad Alharthi

2023-03-14

good job

Lina Alguayed

2023-03-09

Thank you so much, it was very helpful.

Jinhyung Park

2023-02-28

Thank you for your service! :)

Pankaj Gaba

2023-02-26

Excellent quality work, as always!

Mingyue Chen

2023-02-24

Gena revised my essay very well. My essay becomes more concise and free of grammatical errors.

Mia Mercurio

2023-02-24

There is simply no one on the planet as knowledgeable an editor as Cheryl E. She is SIMPLY THE BEST. Cheryl makes words come to life. THANK YOU!!!

Login Lau

2023-02-18

The editor was constructive in following up on my questions with elaboration.

Kosma Zalewski

2023-02-15

The work that Matthew D. performs is top-notch. Honest to God, I was floored by his editing. The most recent one, for instance, included a reference to some of my earlier works in which I detailed my life and accomplishments. This is a wonderful option when you need your admission essay checked for both grammar and content.

Annette Benites

2023-02-13

Love your work it is exactly what i was looking for on my resume. Thank you for being quick and for taking time to chat with me for any question before moving forward. i really appreciate that gesture.

Leo Huang

2023-02-02

Sadhna was very attentive to my request and really helped shape my essay in the way I need. Highly recommended!

Nathan Chiang

2023-01-31

the review is overall very good and detailed

Sarah Green Chen

2023-01-30

Barrett provides very thoughtful feedback! His comments are easy to follow, and he is very quick with service!

Pankaj Gaba

2023-01-29

Excellent quality, as always.

Kosma Zalewski

2023-01-23

Matthew D. once again failed to shock me. His feedback was insightful and helpful. I'm looking forward to working with him.

Natsumi Kobayashi

2023-01-20

Precise corrections were been made and very thorough and thoughtful with her comments. Thank you so much!!!

Eishiro Koshi

2023-01-18

I offered to review my essay three times, and his review was very precise and helpful. I would definitely recommend his review.

Eishiro Koshi

2023-01-12

Barrett put in so much effort and pointed out the error in my essay. He is very supportive and is straight to the point. I recommend Barrett.

Pankaj Gaba

2023-01-07

As always, excellent work done!

Allen Lu

2023-01-02

Sincere thanks to Samuel T for the valuable advice and excellent editing. Your edit and comments show your attention to detail and consider using effective phrases or words to convey messages.

Amber Jackson

2022-12-31

Great edit of my personal statement! Thank you!

Rika Nakano

2022-12-28

I am working at Emory as an instructor. I used wordvoice to get editing for my statement of purpose. I like Dr. Jana's editing because Dr. Jana carefully checks my sentences and suggests the better word choices without changing the meanings.

Allen Lu

2022-12-24

Thank you so much for your valuable comments and advice. Your detail attention to my tones and word use have made my essay much more effective.

Amber Jackson

2022-12-23

Great job with my admissions paper feedback!

Irma Vuckovic

2022-12-19

Very happy with Priscilla's editing, suggestions when it comes to improving the sentence flow and style, and her helpful comments throughout. Thank you!

Irma Vuckovic

2022-12-19

Emily has edited several documents for me and I couldn't be happier with the result. Not only does she offer multiple suggestions as to the sentence structure, grammar, and style, but also the explanation and reasoning behind each. I certainly learned a lot.

Stefani Martsynkevych

2022-12-18

Really helpful and extensive feedback. Thank you.

Chaney Lovellette

2022-12-17

Thank you so much, this was helpful. I always feel I am too wordy so getting these tweaks helped me enormously.

Shuying Huang

2022-12-16

Very detailed and helpful review!

Leo Huang

2022-12-13

I think this is the fifth or sixth time I requested Jennifer to be my editor, and once again I am very pleased and impressed by her work! If you are interested in applying for law school, definitely request Jennifer to be your editor!

Shuying Huang

2022-12-13

Very detailed and thoughtful review
Wordvice Editing & Proofreading Prices
Our editing and proofreading costs are calculated based on your document's word count and the turnaround time you choose. Enter your document details into the price calculator at the top of the page to get an accurate quote based on your specific order details.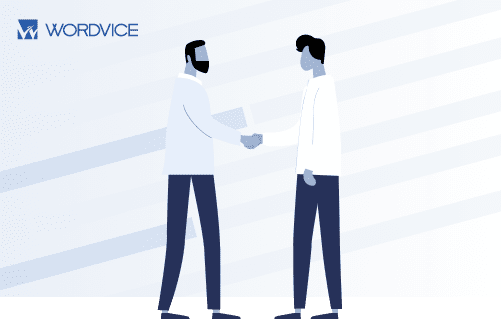 Proofreading Price Discounts for Partners
Get discounts on professional editing and proofreading prices for bulk or repeated purchases.
Discounted partner pricing on all Wordvice services.
Dedicated account manager to assist with editing orders and processing.
Perfect for academic institutions, essay consulting firms, and other clients who need consistent language editing for documents.
Learn more about Wordvice partner discounts.
Editing & Proofreading Prices FAQ