Wordvice's Editing & Proofreading Prices
Instantly calculate the editing and proofreading service cost for your research paper, thesis, essay, or other document. Wordvice's editing and proofreading prices are based on editing service type, word count, turnaround time, and selection of additional services.
Calculate Your Price
Choose your editing service type.

Enter your document's word count.

To calculate the total word count in an MS Word document, select [Word Count] in the [Review] menu.

To calculate the word count of a specific selection of the document, highlight the text and then click [Word Count].
Wordvice Editing & Proofreading Rates per Word
Our editing and proofreading prices are calculated based on your document's word count and the turnaround time you choose. Our proofreading rates are $0.023 to $0.048 for standard editing, or around $23 to $48 for 1000 words. Enter your document details into the price calculator at the top of the page or see our per-word editing rates below.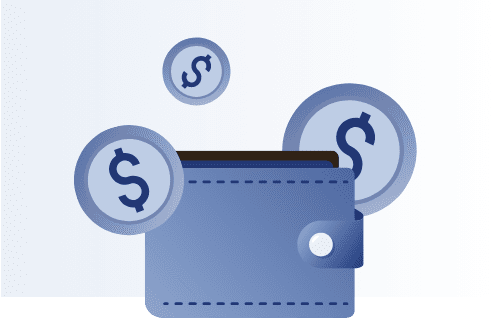 Buy Wordvice Points and Save on Proofreading & Editing
Using Wordvice Points makes checkout faster and can even save you money on future editing orders.
Purchase Wordvice Points in advance (or just before checkout) and lower your total proofreading cost.
Points spend like cash and allow you to pay for editing orders without using an additional payment method.
Buy a Points package and receive up to 10% in additional Points.
Learn more about the Wordvice Points process.
Clients Love Our Editing Services!
Wordvice editors have a 4.9/5 client review rating from thousands of happy customers. Join the ranks of students, researchers, and professionals who have used Wordvice to achieve success.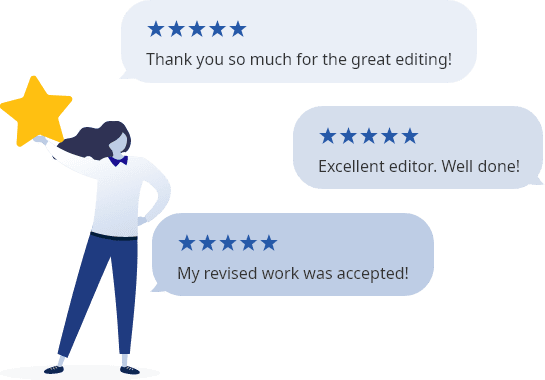 Wordvice Editing Services Reviews
753 Reviews
Grace Zhou

2023-11-23

Mary consistently delivered high quality work within the promised schedule. she provided detailed notes for her changes.

Prerana Kulkarni

2023-11-22

Helpful editing which made my passage flow better.

Rayhan Opu

2023-11-20

Insightful, thorough, and professionally executed.

Ahmed Alshareef

2023-11-20

Mary C. did a great job editing my document. She leave a comment on almost every edit that provide tips to improve Language writing.

Yi Hung

2023-11-16

Excellent editing done by Niki.

Jasmine Borschberg

2023-11-15

I recently used your editing service for my project, and I must say it was a positive experience. The service delivered on its promise of timeliness, which was a huge relief. The editor provided a lot of valuable suggestions that significantly improved the quality of my work. Their professionalism was evident throughout the process. However, my only minor concern was the meticulousness of the edits. While attention to detail is essential, it's also important to ensure that the author's voice remains intact. There were moments when the editing felt a bit too pedantic, and I felt like some of the original essence of the work might have been lost. Nevertheless, despite this small consideration, the overall quality of the editing was excellent. I appreciate the dedication to the project, and I'm satisfied with the final result.

Rayhan Opu

2023-11-06

Niki's excellent review truly brought a smile to my face. She edited my admission essay as if it were her own, displaying utmost dedication and expertise. I highly recommend her editing services!

Grace Zhou

2023-10-29

I like Mary's edits with very detailed comments. thank you!

Nguyen Ninh

2023-10-19

Very good work

RAMYAH ALabbadi

2023-10-13

Thanks to the reviewer, the feedback was very helpful. I will definitely request James W again.

Miguel Davila

2023-10-05

Anthony P. did an excellent job on editing my document. It is obvious from his work that he possessed the subject-matter expertise necessary on my topic.

Bryce Longstaff

2023-10-01

Niki's insight was very thoughtful and they went above and beyond; even researching specific terms to help me clarify the meaning of the words. I will always request Niki in the future for my editing needs.

anan arisha

2023-09-19

Loyal and dedicated professional work A tremendous effort is made

hongrui hong

2023-09-14

The editor did a good job!

R. T.

2023-09-13

The editing service exceeded my expectations. The editor followed the instructions meticulously, resulting in a highly satisfying outcome. Truly an outstanding job!

Emrah AKSAKAL

2023-09-08

Thank you very much for your precious efforts. I would also like to thank you for the little tips you put as explanations next to the text.

Nisha Jayswal

2023-09-07

My daughter loved the feedback provided. Niki was through in her job.

Tan Doan

2023-08-23

Thank you for editing our paper. It helps to upgrade the manuscript a lot.

Tomas Delgado Alvarez

2023-08-21

Priscilla is an amazing editor and made my law school personal statement even stronger. I recommend this service to anyone who wants to build a strong personal statement for any graduate program.

Jamal Ali

2023-08-08

I am truly grateful to Niki P. for her exceptional work as an editor for my chapter in the neuroscience research - new book. As a second pair of eyes, she meticulously combed through the entire chapter. She offered valuable edits and insightful suggestions that greatly enhanced the quality of the written chapter in the field of neuroscience photonics research, which spans physics, optics, biology, and medicine. It's worth noting that a previous paper she edited for me was seamlessly published without any corrections required by the journal editor. Thank you so much, Niki! I highly recommend her services & WORDVICE!

Jon Andre Berg

2023-08-05

Excellent explanations

laura jimbu

2023-08-03

Excellent review and proofing. I am very satisfied.

Sarah Khawand

2023-08-03

Hello! Thank you so much to Irwin! You did a phenomenal job with my papers and I am very appreciative. There was so much attention to detail and really helped me improve the vocabulary used in my writing. After so many of these applications, it starts to become difficult to diversify the answers a bit. The comments were clear, and I appreciate the simplicity of the edits to make my papers read more smoothly

R. T.

2023-07-31

The academic editing service was truly invaluable as the editor skillfully improved the manuscript, eliminating artificial language and enhancing readability. The keen observation of a critical error in a reference term showcased the thoroughness of the service. Timely and high-quality editing exemplified the attention to detail and subject matter expertise.

Rose Wang

2023-07-28

This editor gave me very detailed feedbacks

Jamal Ali

2023-07-27

Huge thanks to Niki P. for the outstanding editing of my NSF proposal. Her attention to detail and insightful comments and expertise transformed it into a polished, impactful document. I am grateful for her dedication and valuable contributions to my proposal. I highly recommend her services & WORDVICE! Thank you, Niki!

Abrar khan

2023-06-17

thank you

Duc Nguyen

2023-06-05

Great editor, highly recommended, Thank you so much

An Van Raemdonck

2023-05-26

Thank you for your careful editing and explaining your editing corrections and choices.

Amber Jackson

2023-04-26

Great review!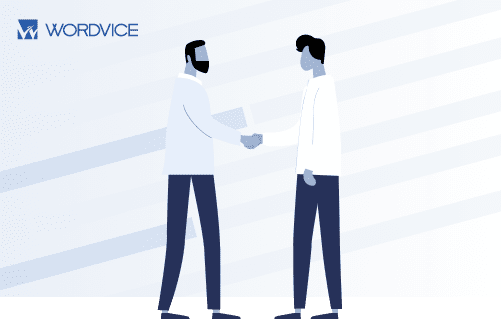 Proofreading Price Discounts for Partners
Get discounts on professional editing and proofreading prices for bulk or repeated purchases.
Discounted partner pricing on all Wordvice services.
Dedicated account manager to assist with editing orders and processing.
Perfect for academic institutions, essay consulting firms, and other clients who need consistent language editing for documents.
Learn more about Wordvice partner discounts.
Editing & Proofreading Prices FAQ