Wordvice's Editing & Proofreading Prices

Instantly calculate the editing and proofreading service cost for your research paper, thesis, essay, or other document. Wordvice's editing and proofreading prices are based on editing service type, word count, turnaround time, and selection of additional services.
Calculate Your Price
Choose your editing service type.

Enter your document's word count.

To calculate the total word count in an MS Word document, select [Word Count] in the [Review] menu.

To calculate the word count of a specific selection of the document, highlight the text and then click [Word Count].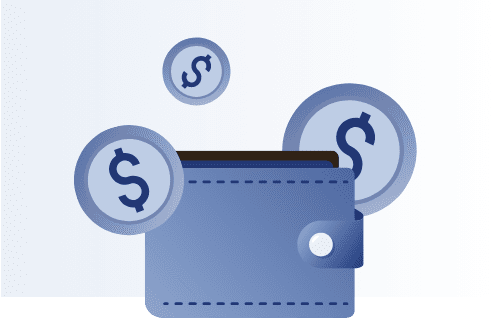 Buy Wordvice Points and Save on Proofreading & Editing
Using Wordvice Points makes checkout faster and can even save you money on future editing orders.
Purchase Wordvice Points in advance (or just before checkout) and save on editing purchases.
Points spend like cash and allow you to pay for editing orders without using an additional payment method.
Buy a Points package and receive up to 10% in additional Points.
Learn more about the Wordvice Points process.
Clients Love Our Editing Services!
Wordvice editors have a 4.9/5 client review rating from thousands of happy customers. Join the ranks of students, researchers, and professionals who have used Wordvice to achieve success.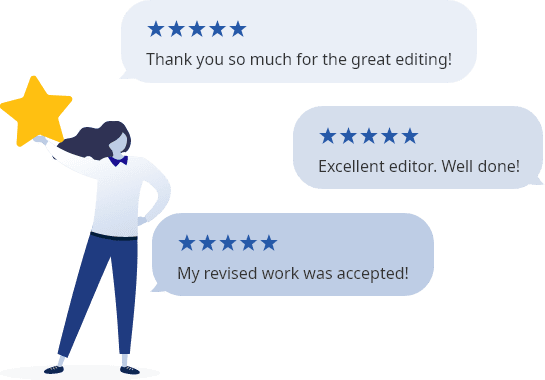 Wordvice Editing Services Reviews
645 Reviews
Gabriela Gaffney

2022-10-05

Great editor. Great feedback and rationales for edits.

林品瑞

2022-10-04

Dr. Jana is amazing!!

steven pepe

2022-10-02

Fantastic and super useful feedback on the essay. The suggestions were meaningful and improved the essay. Well worth the price!

hanwen long

2022-09-28

good

Niki Kao

2022-09-26

Quality and professional service. Not only provided the content clarity, but also provided helpful suggestions and comments to process.

katelyn carrick

2022-09-26

Fantastic, prompt turnaround from Jana. She spotted even the tiniest errors and offered some creative use of phrasing for my edits. I absolutely recommend this service, and the editing services of Dr. Jana.

Linet Ngete

2022-09-26

great work Gretchen ! thank you, i feel confident in revising and submitting my paper with your recommended edits. Linet

S Niuniu

2022-09-25

Always very professional!

RAMYAH ALabbadi

2022-09-25

Thank you so much for the editing and the valuable suggestions you provide. I am looking forward to working with you on another assignment.

Vicky Yu

2022-09-23

Some good advice on the word and phrase choices are provided. Much appreciated! Look forward to more suggestions on the transitional terms and how to improve the fluency of the whole article.

Zafaryab Khan

2022-09-20

I was very happy with his work. It was above and beyond what we expected. He took initiative and cleaned up some tricky sentence constructions. He was so much more than a grammar-checker, and gave fantastic suggestions. The only places where his suggestions didn't work were the ones where I was so unclear, that no one earth could guess the meaning. Mea culpa.

Stefani Martsynkevych

2022-09-19

I was really impressed by the editing of my personal statement. John T provided really good feedback and corrected lots of errors. Thank you.

Roger Szabo

2022-09-14

Thanks Tim, your suggestions and comments were very useful! I would have liked though if you had also confirmed that the wordings in the picture were ok as I had particularly mentioned it in the message.

Steven Thomas

2022-09-12

Very timely, thoughtful and thorough feedback.

shaza jafri

2022-09-09

She did a wonderful job.

Chuchen Ping

2022-09-09

Responsible and quick! Very appreciate your nice revision, it benefits a lot.

Soryong Chae

2022-09-08

Great service!

Tony Chen

2022-09-08

Sadhna helped me with a lot of my grammar mistakes and word choices. She even carefully points out many places that I would need to be more detailed. Thank you!

Aine OShea

2022-08-30

Really paid attention to the details and gave MANY corrections!

tony minotti

2022-08-29

Thank you very much for all the help and constructive suggestions. I look forward to working with you in the future.

Luca Calamai

2022-08-26

This is my first time using an English correction service. Despite the fact that I use English every day for work, I realize that I speak "international" English, which is certainly understandable, but not always correct. The translator's corrections were excellent and easy to understand. In the future, I will request another translation.

Rachelle St Fort

2022-08-25

Annetta addressed areas in my Personal Statement that required further revisions to improve the flow and consistency of my writing. Greatly appreciated. Although, I would have liked more substantive edits even if she changed the original meaning in some places.

Vinh Nguyen Dinh

2022-08-22

Very good

Jacek Dabert

2022-08-19

I am very pleased with the work the editor has done. Very thorough analysis of the text, understanding of its concept and extremely helpful explanations of the basis of the corrections made. I would be happy to use the services of this editor in the future.

eashan hatti

2022-08-14

Very useful comments. She helped not only with the grammar and wording but also suggested a restructuring that improved the clarity of my essay

Marie-Clementine Tixier

2022-08-13

Alexander K did a very thorough job of editing my essay without changing my intent or the message I was trying to get across. They only thing I would ask for (and it is a very small thing) is that they would explain some reasoning behind some of edits. For example, why shouldn't I use the word "amazing"? But otherwise, 5 stars and great job!

裕紀 井上

2022-08-13

Her advice is not just about grammar, but also about substantial advice how the letter should be. She also responses very quickly, which helps me a lot.

裕紀 井上

2022-08-13

Fast and precise comment, and helped me a lot. She would be perfect if she can also give us some substantial comment on the sentence.

Nora Alm

2022-08-08

well done

McKenzie Shoaf

2022-08-07

She was very informing and explained everything she suggested. She was amazing and will use her in the future.
Wordvice Editing & Proofreading Prices
Our editing and proofreading costs are calculated based on your document's word count and the turnaround time you choose. Enter your document details into the price calculator at the top of the page to get an accurate quote based on your specific order details.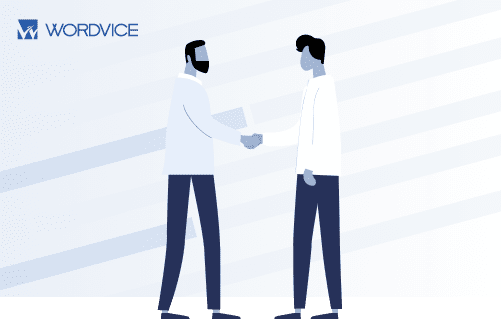 Proofreading Price Discounts for Partners
Get discounts on professional editing and proofreading prices for bulk or repeated purchases.
Discounted partner pricing on all Wordvice services.
Dedicated account manager to assist with editing orders and processing.
Perfect for academic institutions, essay consulting firms, and other clients who need consistent language editing for documents.
Learn more about Wordvice partner discounts.
Editing & Proofreading Prices FAQ