Premium Admissions Essay Editing Service
Advanced admissions proofreading and editing for admissions essays — perfect for SOPs,
Personal Statements, and Letters of Recommendation
Premium Admissions Essay Editing Service
Admission essays for college and graduate schools are some of the most important documents you will ever write. Therefore, it is imperative that you spend a good amount of time revising your work to make the right impression on the admissions officer or graduate faculty.
Wordvice's Premium Admissions Editing Service is one way we are helping you to make this impression. This service allows you to receive feedback from your editor beyond the usual sentence-level corrections. In addition to grammar, mechanics, and style revisions, you will receive extended suggestions about how to change and improve your essay's content, organization, and authorial tone—all of which are crucial factors in getting into the school or program of your choice. Our editors understand what admissions officers are looking for and help you check all the right boxes to get into the school or program of your choice.
Extensive marginal
comments about content

A detailed review
of your essay components

14-Day
unlimited resubmission

Direct 1:1 messaging
with your editor
Why Choose Wordvice?

Wordvice has provided English language proofreading services for thousands of students, and a great many of our admissions essay clients have been successfully admitted to prestigious colleges and graduate schools, including Harvard, Stanford, Columbia, INSEAD, UC Berkeley, and dozens of others. We have processed over 11,000 application essays for international students (including Common Application Essays, Statements of Purpose, personal statements, and Letters of Recommendation) and maintain a customer satisfaction rating of 4.7 out of 5.0, with 82% of our admissions clients being repeat customers.
Such outstanding results are possible because we tailor our revisions to the needs of the applicant, their specific document, and the institution(s) to which they are applying. Because our proofreading and editing approach is guided by the actual standards used by colleges and universities to assess admissions essays, our editors focus on making revisions with the all-important target reader in mind.
By using our Premium Admissions Editing Service, applicants stand to greatly improve their chances of acceptance into colleges and graduate schools. Whereas our standard editing service guarantees proper grammar, spelling, mechanics, style norms, and natural written English, Wordvice's Premium Admissions Editing Service provides you with more than just corrections: it gives you the tools you need to elevate your application through extended feedback that includes comments, suggestions, and critiques of the individual elements of your essay.
Our Premium Admissions Editors
Wordvice editors are among the best in the industry, and our Premium Admissions editors are the best of the best. We have admissions experts from a variety of backgrounds and academic fields with extensive experience, high levels of qualification, and proven success in editing admissions documents. Our editors have an average of over 5 years of essay proofreading experience and have received an average customer rating of 4.7 out of 5.0, along with top ratings by our managing editors. More importantly, we proactively educate our editors in the latest trends and practices in admissions to help you optimally leverage your academic history.
With our outstanding editors and rigorous quality control process, Wordvice has provided superior admissions editing services for years. Our Premium Admissions Editing Service takes this service to a whole new level, helping students improve their chances of getting accepted into their dream school.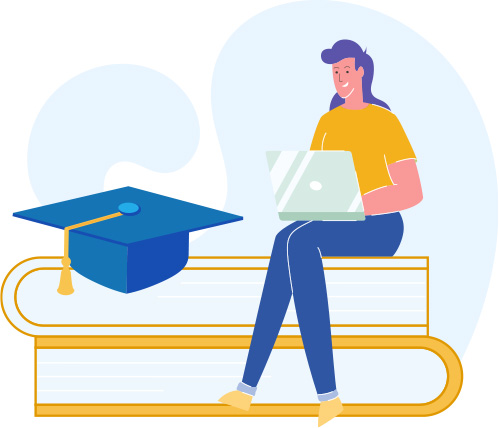 Editor Interview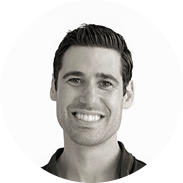 J.V.
Education
Ph.D. candidate, Biomedical Engineering and Immunology, MIT
Introduction
I have been a professional editor for the past ten years and am a current graduate student in biological engineering and materials science. I also have a master's degree in neuroscience and a master's degree in architecture. I specialize in deep editing as well as clarifying complex ideas and unclear text.

I have a background in broad range of topics, which enables me to edit complex content from a variety of fields, on a deep level. I also believe in clearly and concisely communicating ideas in an organized way.
What Makes Premium Admissions Editing Different?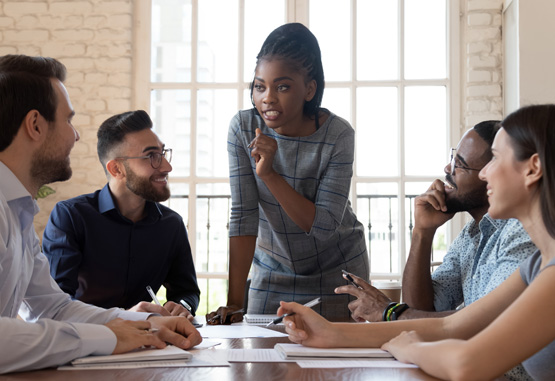 Extensive Revisions and Marginal Comments
Our Premium Admissions Editing Service provides essay proofreading and revision included in our standard service, along with editing for word choice, style, tone, clarity, and flow. Your editor will give detailed feedback about content and organization and ensure that your essay addresses the question, instructions, or prompt provided for your specific admissions document (Statement of Purpose, Common Application essay, personal statement, etc.). More detailed revision means deeper improvement of your paper and a more decisive edge over applicants with similar academic backgrounds.
The Review Letter Provides Two Forms of Feedback
The Overall Comment summarizes the essay's strengths and suggests improvements.
The Overall Comment (or "Letter from the Editor") provides a succinct but compact evaluation by the editor in charge of your first revision and gives you general feedback about your essay and any major issues noted by the editor. Your editor will note the strengths of your work and explain concrete ways in which you can improve it further.

The Admissions Essay Checklist analyzes central writing components of the essay in detail.
Whereas the Overall Comment gives you an idea of where your essay's strengths and weaknesses lie, the Essay Checklist gives a point-by-point breakdown of four major writing categories in an essay (Content, Organization, Transitions, and Description), assesses how your essay meets or fails to meet the standards for each category, and provides detailed suggestions for how to improve your writing in each of these categories.
Sample Review Letter and Admissions Essay Checklist
Review Letter
Sample Paper

Review Letter
Sample Paper

Checklist
Sample Paper

Checklist
Sample Paper
Unlimited re-submissions and revisions within 14 days
After the first revision, authors often need to make further changes before submitting their essays to colleges and universities. Receiving multiple revisions is a great way to dramatically improve the overall quality of your writing. We thus urge authors to make use of our unlimited revision services. If no more than 20% of the original content has been altered, authors can receive revisions for up to 14 days. (Please bear in mind that each re-submission will require an additional 48 hours to deliver.)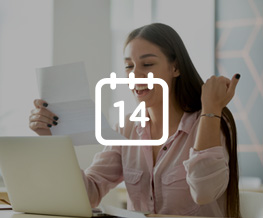 Communicate with your editor via our direct messaging system
Sending instructions and questions about your document to your project manager and waiting for an answer can take up valuable time during the drafting process. Therefore, our Premium Admissions Editing Service provides 14-day direct messaging with your editor so that you can more easily communicate any questions or instructions you may have. Our goal is to make it easier to improve the effectiveness and clarity of your work using this direct communication channel.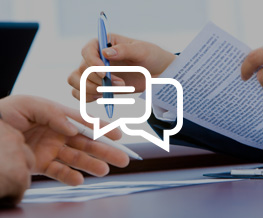 Writing Categories Addressed by the Admissions Essay Checklist
Content
Does the essay contain the required information?
What relevant information did the applicant include about the topic?
Does the essay coherently and consistently address the question/prompt?
Structure
Is the essay well organized?
Does the essay include an effectively composed Introduction, Body, and Conclusion?
Does the essay logically support the main argument or purpose of the essay?

Transitions
Are your paragraphs and ideas clearly and logically connected?
Does each paragraph begin naturally and use appropriate transition terms?
Are the beginning and ending of each paragraph appropriate?
Description
Does your writing communicate facts and events effectively?
Did you include a motivation or causal reason for the details listed?
Did you use details to evidence your claims ("showing" vs. "telling")?
How Our Service Works
Get an Instant Price Quote

Select the document type and enter your word count to get a quote.

Upload Your Paper

Tell us about your document, including subject area and the purpose of your document, so we can match your work to the most appropriate editor. Upload your document and pay for your order.

Receive Your Revised Document

Download your edited document — we guarantee delivery within the requested deadline.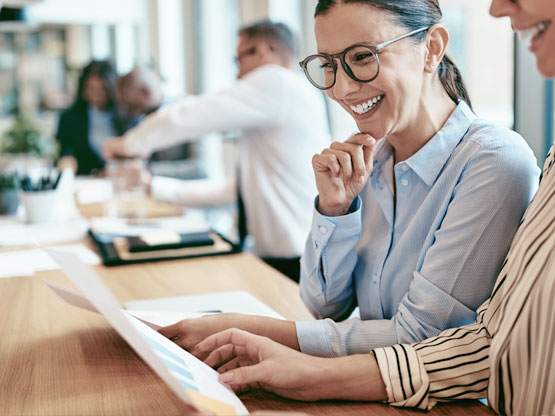 Editing Sample
Our Premium Admissions editors revise every aspect of your writing, focusing on content, purpose, organization, and authorial voice, while also managing your essay's word count (when requested). We guarantee 100% error-free writing while improving clarity and strengthening the organization and flow of your work. We improve your writing so that you can genuinely impress the reader and get into the school of your dreams.
Premium Admissions Essay
Sample Paper

Premium Admissions Essay
Sample Paper
Eliminate grammatical errors (grammar, punctuation, and spelling)
Replace and revise words and phrases to improve readability
Substantive feedback on topic development
Revise for coherent logic and clarity
Reduce word count (up to 10% of document)
Order Now
Client Reviews
I have successfully submitted manuscripts to top SCI journals with the help of Wordvice. First, I was pleased that Wordvice could match me with an editor who specializes in the field of study. I have used many different editing services but the WORDVICE editors are the most professional editors with subject expertise. Even though my subject is highly technical, the editor was able to provide professional advice. As a non-native Englishspeaker, my English proficiency is limited; thus, the Wordvice service is essential to ensure clarity of expressions and eliminate grammatical errors.

Simply put: Amazing! The edits changed my paper in a manner that was appealing to the admissions officer and I probably would not have been able to create a compelling essay independently. The editor revised the essay in detail (including minor punctuation errors). Any unnatural expressions and wordiness were fixed and tonal consistency was achieved. It is great that the context of my essay was understood and the editor had provided revisions that could retain my authorial intent. Thank you for the overall feedback on my personal statement; I loved the vocabulary and sentence suggestions. The user interface is easy to navigate and the team at Wordvice was available 24/7 throughout the process. Overall, it seemed like the editor understood what I wanted to discuss and the focal points in my essay.

Reviews from Our Premium Admissions Editing Service Clients