Premium Academic Editing Service
Multiple rounds of academic editing and proofreading by editors with subject expertise.
Ideal for manuscripts, dissertations, and early drafts.
Premium Academic Editing Service
When submitting a research manuscript to a journal, authors are often required to revise their work in order to get published. The need for revisions may arise from suggestions or requirements given by the editor/reviewer of the target journal or simply from the author's understanding that certain changes should be made. In any case, a manuscript usually must undergo several drafts during the journal submission process before publication.
Wordvice's Premium Academic Editing Service makes it easier for authors to request additional revision of their manuscripts during the drafting process. For a one-time cost, authors receive unlimited re-uploading and revisions to a document over the course of an entire year (provided that no more than 20% of the original edited text is replaced). Authors have the freedom to make any necessary changes to their paper to get their work published in their journal of choice. This service is ideal for academic manuscripts, theses, and dissertations in any field.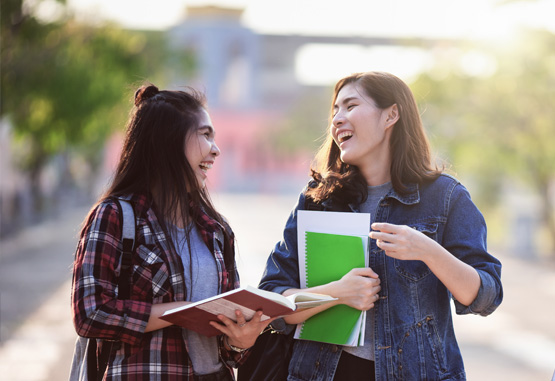 Wordvice's carefully selected and trained editors enhance the style, clarity, readability, and tone of your writing. We help you communicate your ideas so that readers can focus on the content of your work. Not only do our editors correct errors in grammar, punctuation, and mechanics, they also ensure consistency, proper phrasing/terminology, and flow. We provide feedback in the form of marginal comments to help you understand the revisions and improve your writing. Finally, our editing experts perfect your paper by applying the formatting of your choice to references and citations.
Our editors have experience in hundreds of academic fields, and we take care to assign your document to an editor with experience in your subject area. Whether your study is in the humanities, natural sciences, or social sciences, with editing and proofreading from Wordvice, you can submit your academic work with confidence.
How does Premium Academic Editing work?
Premium Academic Editing Offers the Following:
Repeat editing of original document for up to one year (365 days) after receipt of initial order.
Editors re-edit papers with up to 20% of the edited text changed.
Premium Academic Editing orders are delivered within 96 hours after resubmission (shorter delivery times available for an additional fee).
Direct communication with your editor via our 1:1 messaging system.
What are the advantages of this service?

Re-upload your manuscript multiple times to meet journal submission requirements.
Contact your editor directly for last-minute revisions or questions.
Revise the entire manuscript or any specific sections or aspects requiring attention—from Abstract, to Introduction, to Discussion, to References.
Improve your academic writing through multiple close revisions and editor feedback.
Meet the guidelines and conventions of more journals—get published quicker and more often!
Receive revision and writing tips that specifically address your journal reviewer's feedback.
Wordvice Editing Stats
Wordvice has edited more than 120,000 research manuscripts and academic papers for over 30,000 clients. Our goal is to help researchers, scholars, students, and authors to produce superior-quality writing for journal submissions and publications. Many of our clients have published papers in prestigious academic journals such as Nature, ACM, IEEE,and Science journals.
Academic Papers Edited

120,950

Institutions Supported

578

Researchers Served

78,880
Client Reviews
I needed an editor with a background in engineering as my dissertation is on automotive systems. True to their description, Wordvice matches you with a suitable editor who not only proofreads for grammar, spelling, and punctuation but also for content. I was able to submit a stronger and well-developed dissertation thanks to Wordvice.

I have used this site quite a few times, and I have never been disappointed. I know I can write a good paper, but my grammar is not the best. I rely on Wordvice to improve the grammar in what I'm trying to say. They went beyond and did an excellent job on proofreading my technical papers. So I can spend more energy on the technical side of the papers and my papers came out professionally.

Reviews from Our Premium Academic Editing Service Clients