Wordvice College Admissions — the write tip!
Professional • Affordable • Fast
Let the "write tip" guide you to your dream school's doorstep!
Let the "write tip" guide you to your dream school's doorstep!
Wordvice College Admissions — the write tip!
At Wordvice, we know how competitive the college admissions process has become.
More students are applying than ever before, but the number of four-year degree institutions remains relatively constant. According to the National Center for Education Statistics, over 40% of young adults aged 18 to 24 years old applied in 2014, compared to only 25% in 1967. This means that schools are becoming more selective about the students they accept. In fact, 65% of all first-time freshmen were accepted in 2014, and among international applicants, only 34% of were accepted. Thus, it is no surprise that a Higher Education Research Institute report shows that students who applied to seven or more schools doubled within the past 10 years.
What does that mean for parents and students like you?
Creating a top-notch profile on paper is essential for college admissions success. Grades and standardized test scores are not enough. The National Association for College Admission Counseling reported that the most important factors for deciding whether to accept candidates include the "essay, a student's demonstrated interest, counselor and teacher recommendations, extracurricular activities, and class rank."
The Common Application Essay and the supplemental essays required by many top schools focus on eliciting a student's character. Admissions officers want to know who the student is, whether the student would thrive in their school's environment, and what the student has to offer the school in terms of diversity and excellence.
Why should you consider professional editing services for your admissions essays?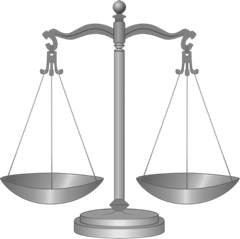 Our editors are here to help you demonstrate who you are. When admissions officers are faced with two candidates who have similar grade profiles, a student's personal statement and recommendation letters can tip the balance in favor of one student over another.
A poorly drafted essay will fail to show the best side of you. When admissions officers find grammar mistakes, they will think that you did not bother to properly proofread your essay. When your essay is not properly organized, they will worry that you are unable to form strong logical progressions necessary to handle college-level course work. And when your essay only rehashes parts included elsewhere in your application, admissions officers will wonder whether you lack the mental capacity to be more creative and do more than the bare minimum.
So how does proper proofreading and editing help you improve your chances of acceptance?
A well-written admissions essay will convince the admissions officers that you would be an invaluable asset for the school. With a clearly organized personal statement, you can show how well you can articulate your thoughts and aspirations and develop strong arguments. Most importantly, a well-crafted essay means you can successfully demonstrate who you are, how much you have researched the school, and how strongly you desire to develop intellectually in your future home!
So, what are you waiting for? Let us give you the write tip to convince admissions officers that they should pick you!
Our experienced admissions essay proofreaders and editors will comb through your drafts to clarify your writing (including grammar, language use, and sentence structure) and make sure you have provided enough details to tell a poignant story that distinguishes you from other candidates.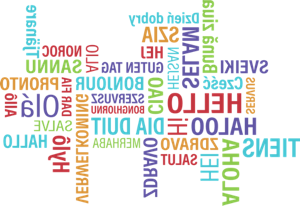 For international students who struggle with language barriers, our native-English speakers can help you use more natural phrases that exemplify English language fluency.
We know that you have many items to take care of during the college application process. With Wordvice, you can be assured that one of the most important factors in your application—your admissions essay—will be in safe hands.
How does your service work?

Who are our editors?
Our editors are experts in various academic fields, ranging from the biosciences and medicine to history, law, and business. What our native-English speaking editors have in common is a passion for helping people like you achieve your dreams. Many of our proofreaders have worked in admissions, and all of them have successfully navigated the college and graduate school admissions process. Who better to help you than those who have demonstrated success by attending some of the most prestigious schools in the world? To read more about out editing staff, please see our Meet Our Editors page.
Success Stories
At Wordvice, we believe that our clients' successes are our own. Please check out a few of our customer testimonials below!
"Design school Kolding"

MA - Design for people

Jun, 2018

YOUN, HOYOUNG

"University of Kansas"

Social Welfare

May, 2018

Kang, Hyun

"University of Kent & Philipps-Universität Marburg"

Peace and Conflict Studies (MA)

Apr, 2018

Kim, Sohyun

"UCLA"

Strategy

Mar, 2018

Cheng, Li-Yun

"Georgia Tech"

Urban Design (Master)

Mar, 2018

Oh, Yeinn

"University of Virginia"

Nursing

Mar, 2018

Jung, Min Young
Resources
Title and Abstract Guidelines for Medical Case Reports
Click HERE for downloadable PDF  What is the Purpose of a Medical Case Report Abstract? Medical and clinical case reports...
Read more
Protected: Wordvice Academic Webinar: Writing an Effective Research Paper Introduction
There is no excerpt because this is a protected post.
Read more