Business Report
Editing Services
A well-written business report is key to effective communication with clients, investors, and business partners. Our expert editors will make sure your writing is professional, easy to read, and error-free.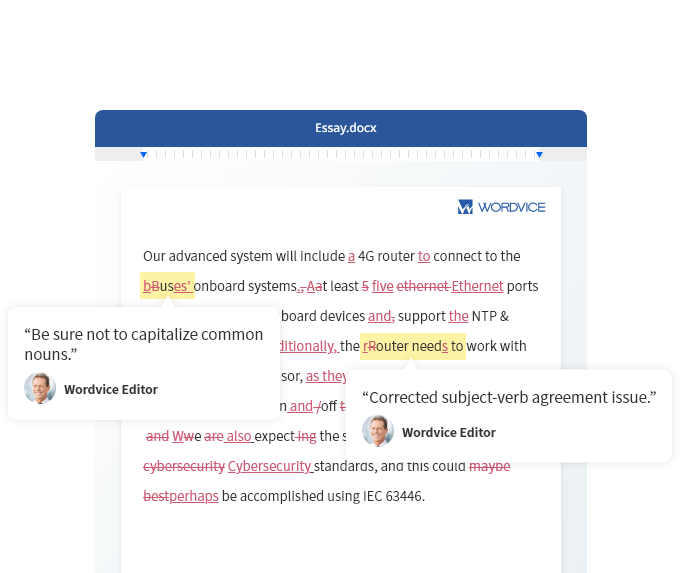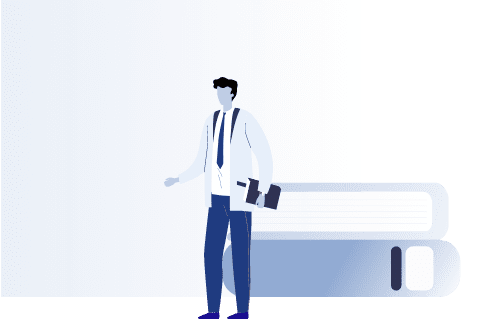 What is Business Report Editing?
Business report editing corrects your grammar, syntax, spelling and punctuation and enhances your report's conciseness and readability so that you can share your work with your colleagues, mentors, and clients with confidence.
Business document editing improves texts by:
Proofreading for spelling, grammar, and punctuation
Editing for clarity and accuracy
Correction of terminology and field-specific jargon
Word count reduction (up to 10% of your document)
Formatting to adhere to document conventions (e.g., brochures, proposals, website content)
Calculate Your Price
Choose your editing service type.

Enter your document's word count.

To calculate the total word count in an MS Word document, select [Word Count] in the [Review] menu.

To calculate the word count of a specific selection of the document, highlight the text and then click [Word Count].
What is the Report Editing Process?
Submit Your Business Report

Submit your report and provide us with the necessary details, such as your field of work, the target audience, and potential formatting requirements.

Our Editors Get to Work

You can provide your editor with additional instructions at any time and ask them any questions you might have about the editing process via our direct messaging system.

Receive Your Revised Business Report

Your business editor will enhance your writing and the structure and effectiveness of your report and make sure it reflects well on you and your company.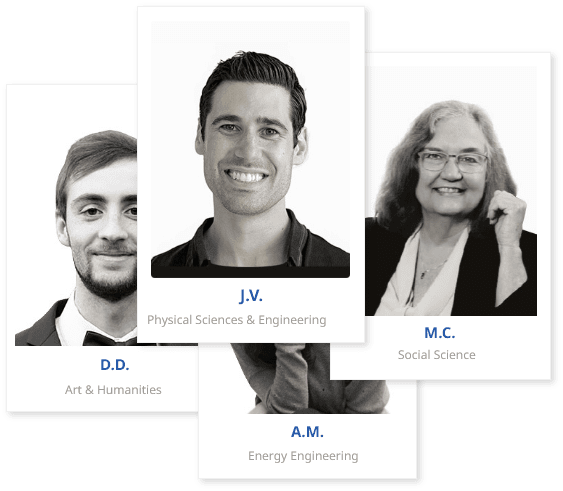 Our Professional Business Report Editors
Our editors have worked with many companies, NGOs, and government entities to ensure precision and a high degree of professionalism in their important documents. Our professional business editing services will give you peace of mind, ensure that your report is accurate and easy to read, and help you communicate effectively with your target audience.
Report Editing Services Features
Full Proofreading

Cover letter proofreading includes:

Correction for errors in spelling, punctuation, and mechanics
Application of specific English type (US/UK)
Reduction of word count upon request (up to 10%)

We promise 100% accuracy—your letter will be free of language errors!

Extensive Style Editing

We enhance the readability, clarity, and tone of your report by:

Improving vocabulary and correcting word choice issues
Revising for technical and field-specific jargon
Rewording and paraphrasing to ensure a professional tone
Leaving constructive comments explaining changes

Your report should leave no doubt about the feasibility of your projects. It should demonstrate your progress accurately or outline new directions for development with clarity and precision. Our professional business editing services help ensure that your writing is excellent, professional, and convincing.

Excellent Client Support

Wordvice clients keep coming back because our business editing service offers more than just professional language editing. They also benefit from the following advantages:

Editor expertise in your subject matter
Direct communication with your editor
A range of turnaround times (from 9 hours to 7 days)

Our direct messaging system allows you to stay in contact with your editor throughout the entire process. We keep your documents strictly confidential and guarantee return of your edited report by the selected delivery time.
Business Report Editing Services Reviews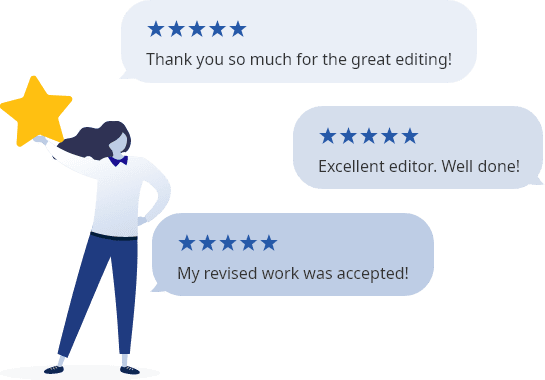 Business Document Editing Services Reviews
Allison Zung

"Used this service for my business plan" I used this editing service to review my business plan, which I need to submit twice a year. It is a LOT of content and some of it is pretty complicated. I was very happy to find out that my editor has a background in finance and could understand some of the terms and language used. Overall, my report is definitely improved and I will be using Wordvice for future reports.

Rupert Chan

"Useful for reports and other docs" Writing in English is not easy for me and I am always worried that my reports do not look professional to international clients. But the business editing from Wordvice made my report much clearer and I think it makes my company look competent and trustworthy. I feel more confident now. And my editor gave really useful feedback and tips that will help me with communicating with my clients in the future.
Report Editing Services Samples
Click to see samples of business reports that have been substantively enhanced by our business editors.

Report Editing Services FAQ