Document
Editing Services
Whether you are putting together a business plan, an advertising copy, a press release, or training manuals, the quality of the documents you send out determines your success and impacts your company's reputation. Our professional document editing services are designed to cater to all your needs and will help you prepare an effective, error-free, print-ready document.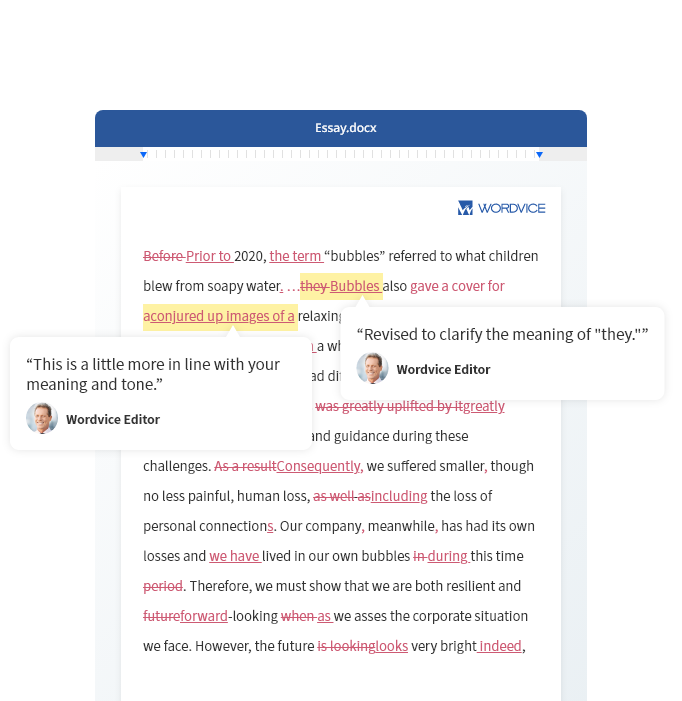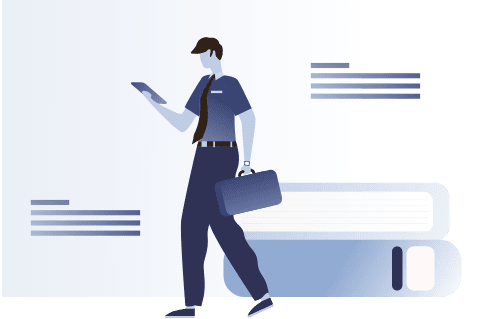 What is Document Editing?
Business document editing not only corrects typos and errors in grammar, punctuation, and mechanics in your documents but also increases overall conciseness and clarity, to make sure that you impress your audience and achieve your desired objectives.
Document editing improves texts by:
Proofreading for errors in spelling, grammar, and punctuation
Revising for clarity, logical flow, and impact
Correction of terminology and jargon
Word count reduction (up to 10% of your document)
Formatting to adhere to document conventions
(e.g., resumes, brochures, website/blog materials)
Calculate Your Price
Choose your editing service type.

Enter your document's word count.

To calculate the total word count in an MS Word document, select [Word Count] in the [Review] menu.

To calculate the word count of a specific selection of the document, highlight the text and then click [Word Count].
The Document Editing Process
Submit Your Business Document

Submit your document and provide us with all the relevant information: the type of document/material, your target audience, your objectives, and any formatting requirements.

Let Our Document Editors Get to Work

If you need to provide your editor with additional information or instructions or have questions during the editing process, contact them instantly via our direct messaging system.

Download Your Edited Document

Your business editor will make sure your document is error-free, well-organized, and engaging to help you communicate effectively with employees, existing clients, potential clients, or business partners.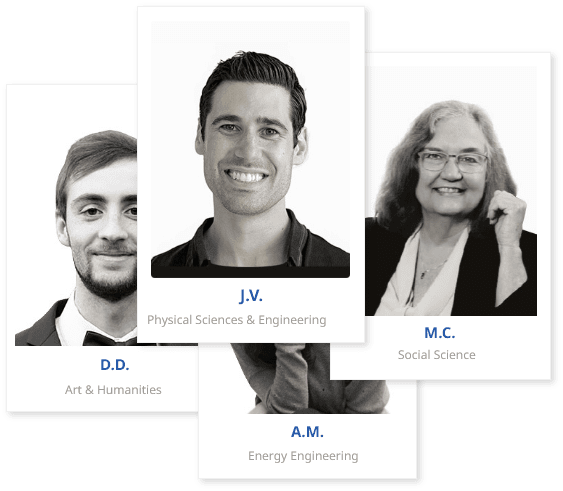 Meet Our Business Document Editors
Wordvice editors have proofread and edited thousands of business documents for hundreds of clients since 2015. Our editors carefully revise your business documents to ensure that your writing has a positive impact on your target readers and helps you achieve your business objectives.
Features of Our Document Editing Services
Document Proofreading

Document proofreading includes:

Revising for errors in spelling, punctuation, and mechanics
Application of preferred English type (US/UK)
Word count reduction upon request (up to 10%)

We promise 100% accuracy—your letter will be free of objective errors!

English Editing for Impact

We enhance the readability, conciseness, and impact of your document by:

Improving vocabulary and correcting word choice issues
Rewording and paraphrasing to ensure a professional tone
Revising for technical and field-specific jargon
Leaving constructive comments explaining changes

Whether you are constrained by time or by language, our experts can help you communicate effectively. We make your documents more engaging so you can focus on your products and clients.

Excellent Customer Service

Our business editing service offers more than just professional language editing. Our clients also benefit from the following advantages:

Editor expertise in your subject matter
Direct communication with your editor
A range of turnaround times (from 9 hours to 7 days)

We abide by the most stringent privacy policies and guarantee that your completed documents will be returned to you by the selected delivery time.
Clients Love Our Document Editing Services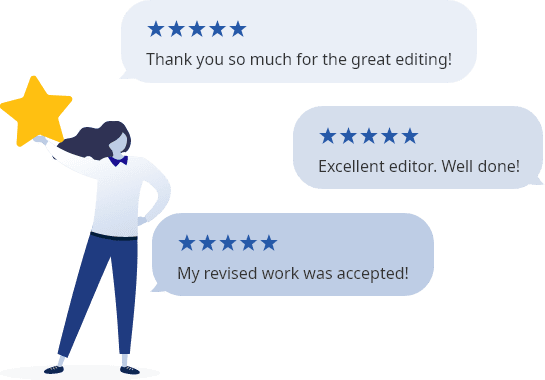 Document Editing Services Reviews
Joanna Small

"Emails sound more professional" I sometimes ask friends or colleagues to check my emails or business documents but they don't always have time and it's also a little embarrassing. I decided to get professional editing from Wordvice and now I wonder why I didn't use this for my business work earlier. My emails and a couple of presentations now sound very professional and convincing to colleagues and clients, and my editor was very fast and gave me good advice that I can use every day at work.

Allison Zung

"Used this service for my business plan" I used this editing service to review my business plan, which I need to submit twice a year. It is a LOT of content and some of it is pretty complicated. I was very happy to find out that my editor has a background in finance and could understand some of the terms and language used. Overall, my report is definitely improved and I will be using Wordvice for future reports.
Document Editing Samples
Click to see samples of business documents that were revised and improved by our expert editors.

Document Editing Services FAQ
Most of our admissions editors have attended top-tier schools in the US, UK, Canada, and Australia, on top of being native English speakers with PhDs and Master's degrees and many years of experience editing application documents, and they know what admissions committees expect. Once you upload your document, our automated Order Manager system creates a list of suitable editors for your application, and our customer service team then selects the perfect editor for you from this list. Our Quality Assurance Team will also review your personal statement before you receive the edited version. If you have questions during the editing process, you can contact your personal editor via our messaging system. Don't forget to rate your
professional editor
and tell us about your experience with our service!
Our
editing prices
are calculated based on the length of your document (the word count), the required service level (Standard, Premium, or Two-Editor), and the deadline you give us for editing it. Just enter your word count into our admissions pricing calculator for an instant quote for your document.
Yes, application essay editing services are part of our Admissions Editing Services. These services can be applied to all kinds of application documents, from academic CVs to recommendation letters. Just indicate the type of document when submitting your document and include any instructions to the editor about how you would like them to revise your work and what the purpose of the document is (e.g., what school or program you want to apply to). Our application essay editors have years of experience advising prospective college and university students just like you and will help you improve your message and the impact of your essay to get accepted into your school of choice.