About us

You Write it. We Right it.
We have proofread and edited more than 48,000 documents for students, scholars, businesses, and professionals.
Our goal is to assist scholars, researchers, students, writers, and businesses around the world by editing their academic and professional writing for publication or submission. We will improve the style, sentence structure, clarity, and coherence of your writing to ensure that your message is expressed in impactful language. We are available 24/7, providing you with thorough editing and fast delivery through a variety of affordable services suited to your particular needs.

Wordvice has offices in Yorkshire, England and Chicago, Illinois, USA. We work with more than 50 editors who have more than 5 years of experience in editing and who have completed a rigorous hiring and training process. Most of our editors have advanced degrees in fields such as engineering, molecular biology, history, and more. Furthermore, many of our editors have worked or currently work as copy editors, linguists, professors, and other related occupations.
Senior Editors
Leading our highly-skilled editors are the Senior Editors, who are masters of polishing and refining your academic, business, and professional documents. Wordvice's Senior Editors are experts at looking at the big picture for content, scope, voice, style, and flow as well as detailed copyediting and proofreading on complex topics.
Ryan K.
8 years in editing
New York University
Ph.D., United States History
M.A., History
College textbook editor, Pearson
Published author and certified teacher
Besty F.
14 years in editing
Harvard University
Ed.M., Administration Planning
and Social Policy
Writer, Pearson Publishing Manager
Writer, TCF Law Group
Jena G.
10 years in editing
University of Virginia
Ph.D., History
M.A., History
Professor, S. New Hampshire University
Proofreader, Amica Mutual Insurance
Robert S.
8 years in editing
University of Warwick
M.S., Instrumental & Analytical Methods in Environmental Chemistry
eBook editor, Future Science Group
Senior Associate Scientist, Pfizer
Sarah L.
5 years in editing
Boston University
M.F.A., Poetry
B.A., English
Instructor, Boston University
Member, Academy of American Poets
Simon B.
8 years in editing
University of Cambridge
Ph.D., Physics
M.S., Economics
Journal reviewer, Springer
Senior Scientist, Schlumberger Cambridge
Quality Assurance Team
The Quality Assurance Team does exactly what it says in the name—assures the quality of the proofread and edited work. Wordvice's proofreading and editing services includes an additional review by the team to ensure quality work by meeting our high standards. The trusted team is dedicated to making sure that you are more than satisfied with our quality proofreading and editing services.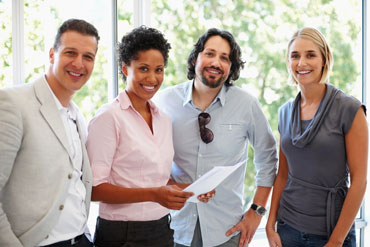 Our Editors and Quality Assurance Team consist of professional writers and researchers from the following universities:
Harvard University (PhD, History and East Asian Languages)
Cornell University (Postdoctoral research fellow in Biochemistry)
University of Leeds (PhD, School of Politics and International Studies)
Texas A&M University (PhD, Environmental Science)
Glasgow Caledonian University (PhD, Physiology)
Stanford University (MS, Electrical Engineering)
UC Irvine (MS, Pharmacology)
New York University (MA, Economics)
University of Nottingham (LLB, Law)