Editing Services
for Writers
Our personal-writing editors improve the flow and expression of your work—be it poetry, a screenplay, or the next science-fiction bestseller—so you can focus on your creative output as an author.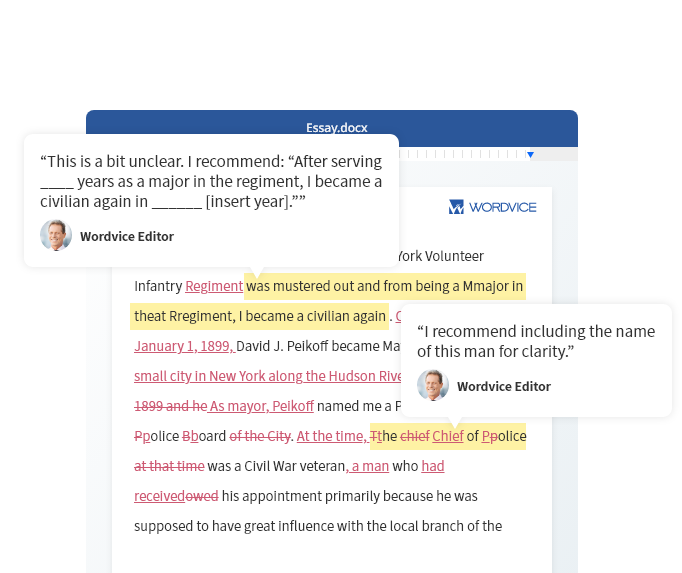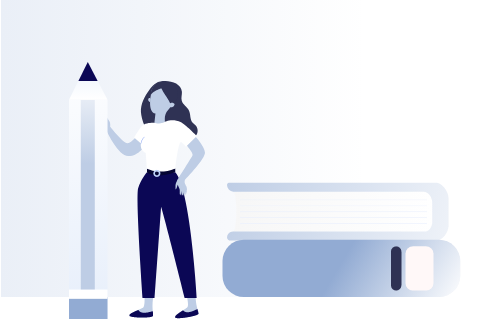 What Can Writer Editing Services Do for Your Work?
Wordvice's editing services for writers help you communicate your ideas clearly and improve the language of your manuscript, no matter what your genre is, while preserving your own voice.
Editing services for writers improve personal texts by:
Correcting your writing without changing your voice and tone
Helping you organizing ideas in a more logical manner as needed
Providing you with substantive feedback from your editor
Leaving you with a stronger and better-written manuscript
Wordvice Editing Services for Writers
Books

Enhance your fiction or non-fiction manuscript while retaining creative control and your personal voice and style.

Book Editing

Scripts & Screenplays

Let your editor be your second set of eyes and impress publishers with a concise, well-written script, whether for the small stage or the big screen.

Script Editing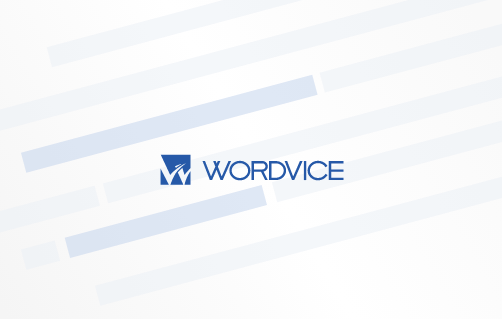 Wordvice Writer Editing Services Features
Our writer editing services include…
Proofreading for grammar, spelling, and punctuation
Vocabulary improvements and style revisions
Feedback on manuscript structure and organization
No changes to your personal style and voice
A personalized service according to your genre and needs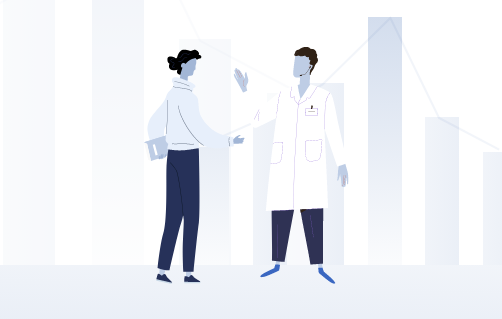 Wordvice Editing Services for Writers Stats
Wordvice editors have edited and proofread more than 120,000 manuscripts and essays for over 80,000 authors. We assist researchers, scholars, students, and personal writers in their varied writing and publishing goals.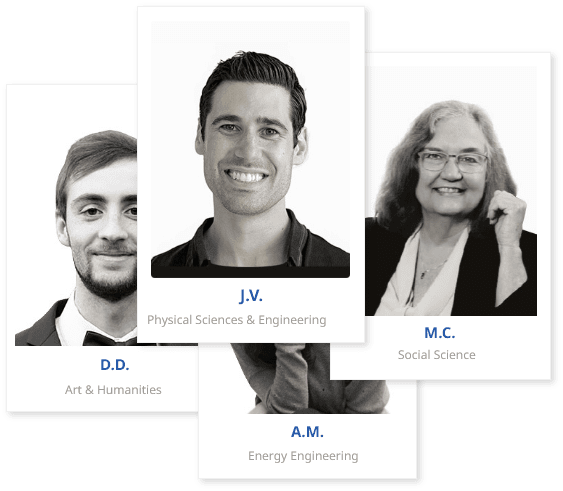 Who Are Our Writer Editing Service Editors?
Wordvice editors are qualified revision experts with an average of over five years of English editing experience. We have more than 500 native English-speaking editors from nearly 2,000 academic subdisciplines. They help you improve your book, script, or other manuscript and communicate your ideas clearly and in your own voice. Click below to meet a few of our personal-writing editors.
How Do Our Editing Services for Writers Work?
Get an Editing Rate Quote

Select the document type and enter your word count to get an editing price quote.

Upload Your Text

Include details about your work, including any specific formatting or stylistic instructions for the author that will help then revise your text.

Receive Your Revised Work

Download your edited manuscript, guaranteed within the indicated delivery time.
Authors Love Our Editing Services for Writers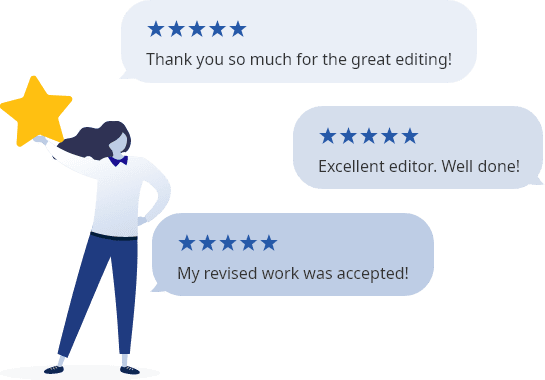 Editing Services for Writers Reviews
19 Reviews
An Krumberger

2022-03-04

Thank you for your work, exactly what we needed.

Jerry Becker

2022-02-24

I would like to thank my editor for the over-all care and attention she committed to my work. Apart from the usual 'nuts-and-bolts' editing (Punctuation and grammar) she was very helpful with suggesting better word choices and the occasional restructuring of sentences. I felt that she succeeded in getting the best out of my manuscript. Thank you Camille!

Vanessa Silva

2022-02-17

Rosalind greatly improved my text, her suggestions fit my needs perfectly. She could capture well what I wanted to say.

Lisa Thomas

2022-02-04

Thank you Suzanne! I appreciate your kind feedback.

Lloyd Stancliff

2021-09-20

Good job. Caught mistakes I never saw.

Boning Shi

2021-01-04

Editing is good! Lots of comments.

Victoria Chiari

2020-11-20

Thank you Lily for your help! I was satisfied on the corrections you made and the advice you gave me on my essay. You answered all my questions and included sentences for possible use, which helped me when I thought of what I could add to my essay.

Marc Cavin

2020-08-02

Gail is amazing and talented, and I feel very lucky that I received her as an Editor. 10 out of 10 chance I will work with her again and again!!

Marc Cavin

2020-08-01

Gail L. is truly talented. Not only did she help me make my document better, but I learned so much from her generous and thoughtful commentary! Excited to work with Gail in the future!

Marc Cavin

2020-07-31

Great job! Thank you for your help and for the feedback!
Frequently Asked Questions About Our Editing Services for Writers
Our editors are native English speakers with advanced degrees (PhDs and Master's degrees) and years of professional editing experience handling manuscripts, personal essays, scripts, books, and other documents for writers and authors.
Once your manuscript or essay is uploaded, our order management system automatically selects the most suitable editor for your text. Once editing has been completed, our Quality Assurance Team will conduct a final review of your edit. You can also communicate directly with your editor throughout the process. Give your
professional editor
a rating and add comments regarding your satisfaction with our services and receive additional points to use on future editing services.
Our editing and proofreading prices are provided on per-word rates based on word count and turnaround time. Enter your word count into our pricing calculator on our Pricing page and receive an instant quote and delivery deadline for your document.
We guarantee 100% privacy and confidentiality on all work you submit to Wordvice. Your uploaded documents are guaranteed to be secure and will never be presented to or shared with third parties without your express written consent. Our editors also sign non-disclosure agreements and delete your document from their computer within 14 days of completing revision on your document.