A powerful plagiarism checking tool for researchers and students
Wordvice offers an additional plagiarism checking service, identifying content in your work that might violate plagiarism rules. In addition to professional editing, get a fast and accurate plagiarism check before you submit your academic paper to journals.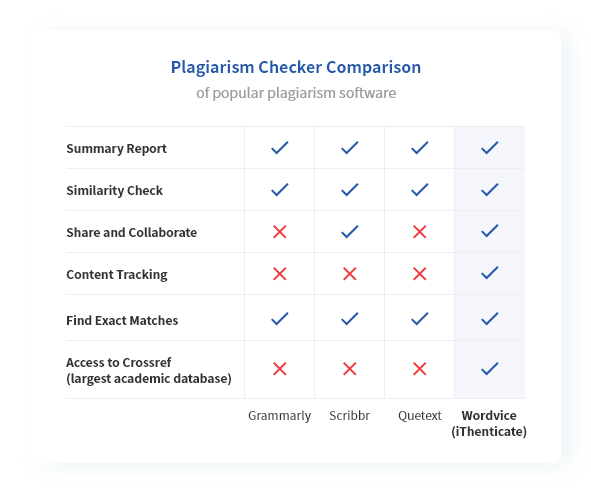 Plagiarism Check
(1 Document)
Wordvice Plagiarism Check
When you place an academic editing order with Wordvice, for only $80 more you can receive a comprehensive plagiarism check provided by iThenticate, a reputable plagiarism software service. It identifies instances in your manuscript where you may have accidentally plagiarized another published text and provides details about similarities in a comprehensive report.
An extensive plagiarism check powered by an advanced cross-referencing database
In-depth analytics provide visibility into content submissions and levels of originality over time
Available for any academic document that contains quotes or paraphrased material from external sources
Includes 3 types of plagiarism reports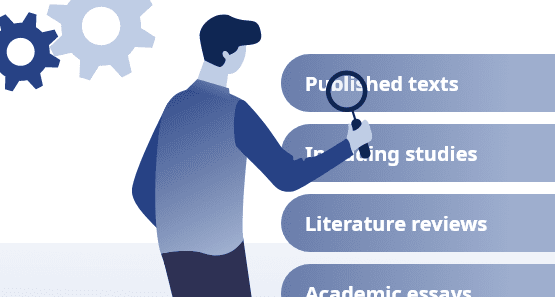 How do Plagiarism Checkers Work?
Plagiarism checkers use advanced software to scan journal databases and check for matches between your work and published texts, including studies, books, literature reviews, and academic essays. These tools crawl and index internet content, scanning your text for similarities against a database of existing content on the web. Wordvice's plagiarism checker can search for exact matches and highly paraphrased content as well.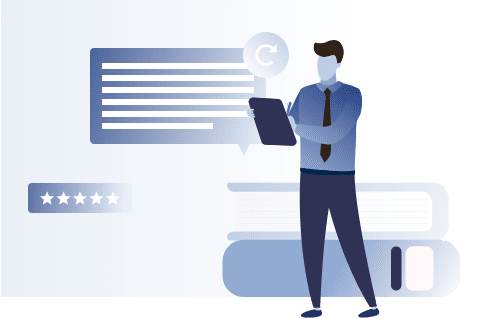 Why Should I Use a Plagiarism Checker?
Whether intentional or accidental, plagiarism is a violation of academic ethics and is not tolerated by universities or journal publishers. Plagiarism can cause your manuscript to be rejected and can harm your academic reputation and credibility.

Universities and professors use plagiarism checking software to scan student assignments, and many academic journals use similar anti-plagiarism tools before considering a study for publication. Plagiarism checkers can therefore be essential tools for students and researchers, allowing them to check their work for plagiarism before submitting it to a professor or journal editor.
Why Use Our Plagiarism Checker for Your Papers?
Analyze your text with 3 types of reports

Similarity Report shows the most relevant matches.
Content Tracking Report shows all relevant matches.
Summary Report summarizes matched content and sources.

Collaborate and share your work

Share your academic documents with other researchers and peers over the course of a project.

Our plagiarism checker applies to all documents in the collaborative workspace.

Refine your document's similarity report

Options to exclude or add content to compare help researchers focus on critical content matches, allowing you to increase the efficiency when it comes to reviewing for plagiarism. Screen manuscripts for over 1,500 publishers worldwide.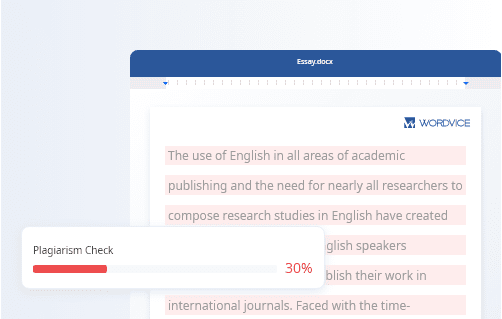 Our Plagiarism Check is Ideal for…
Students writing research papers or essays for class
Authors concerned about the confidentiality of their work
Professors checking for plagiarism in student-submitted work
Researchers comparing their work against published texts
Writers who want to ensure they aren't plagiarizing other studies